Top 10+ Personal Loan Apps You Must Try in 2023
Feeling cash-strapped before your next paycheck? Well, you are not alone! We all have been there, faced that. According to a recent survey, almost 35% of Americans are unprepared for a financial emergency of even $400!
But, worry not. There is a quick fix to this problem of yours! Hundreds of cash personal loan apps can come to the rescue. But how to find the best one? Well, we did all the heavy lifting for you & here we are with a list of top 10 personal loan apps that you must try in 2023!
Let's check out
Top 10+ Personal Loan Apps You Must Try in 2023
1. Albert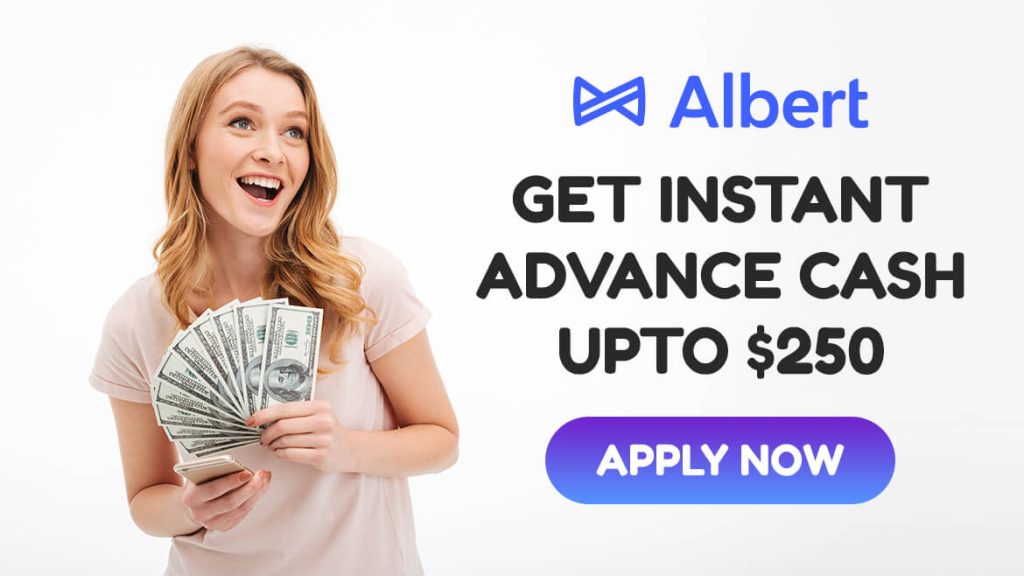 Albert is a leading loan-providing application that offers an easy loan to every citizen of the United States. Albert provides loans from $20 to $250 that too instantly. Depending on the subscription which a user has opted for. It offers a wide range of discounts and credit cards. Albert offers a $0 interest same for late fees and lends money without credit checks which makes him one of the best loan applications
---
2. Possible Finance
Possible finance is one of the most successful loan applications. Which provides a loan amount of $ 20 to $500 users can repay the amount within 8 months with an installment plan. The user has to pay interest on the loan but with no late penalties. The best features of the application follow an instant funding option with a wide range of amounts from $20 to $500.
---
3. Best Egg
Best Egg is an online leading application that lends money to its user in a very simple manner. Borrowers who have a good credit score get a variety of personal loans according to their credit score. Moreover, it offers an option of direct payment to third-party creditors. Lastly, it does not charge prepayment penalties. Making Best Egg a trending application.
---
4. Dave
This amazing app offers you upto $250 in advance to cover your minor expenses or to avoid any OD (Overdraft). The best part is that you don't have to pay any interest on the amount you borrow. Just pay a $1 membership fee, and you will get $250 instantly!
You can pay tips to the app while returning the money, but that's optional. You can also utilize the benefits of credit-building services, database & budgeting tools.
---
5. Brigit
Brigit is another quick loan offering app that charges no interest on small loans. Instead, you will have to pay a $9.99 membership for their premium plan. Their free plan covers multiple services like credit-building services & financial tips.
But to access the loan amount of upto $250, you must subscribe to the premium plan. On top of it, you also get $1 million in identity theft insurance.
---
6. Earnin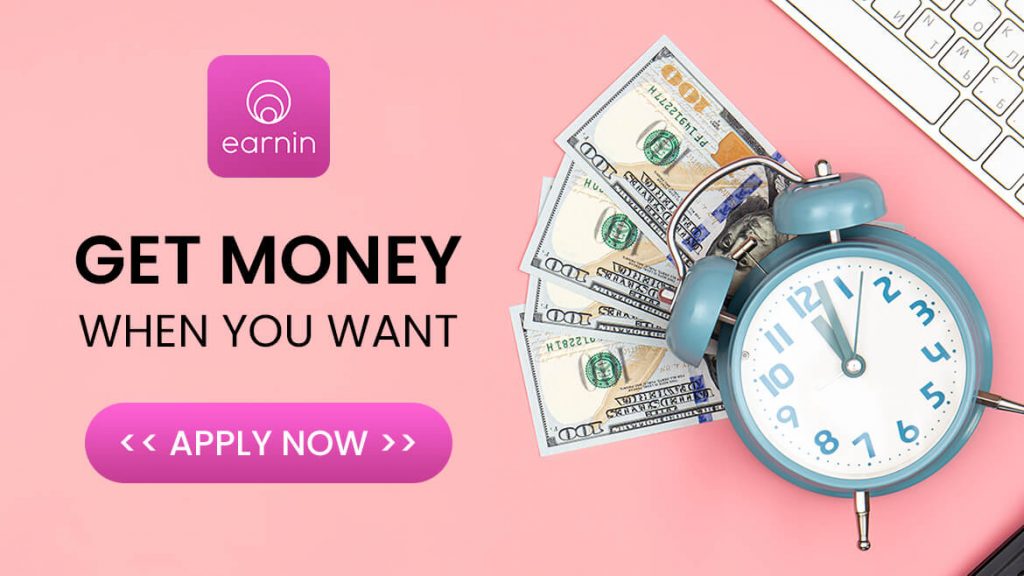 Earnin is an excellent app that can help you access your paychecks early! It does not charge any interest or mandatory fees. The best part is you can access up to $500 of your earnings per pay period.
This is an excellent app if you want instant money without falling for payday loans or Over Drafts. Whenever your account balance is low, Earning sends you an alert to save you from Over Drafting.
---
7. MoneyLion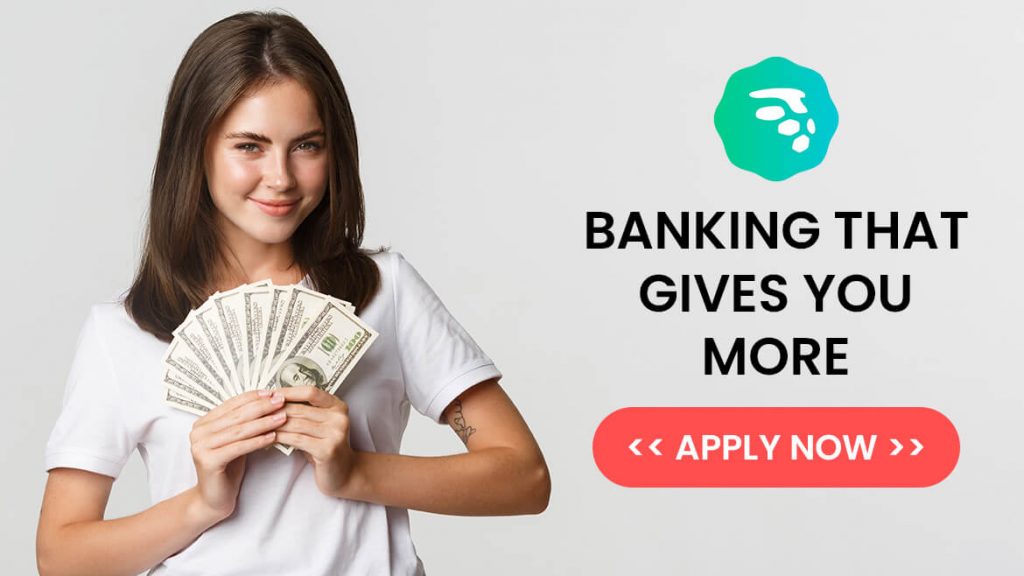 If you are an online transaction buff, this is the app made for you. Using MoneyLion, you can get access to up to $250 without any prior credit checks. But that's not all. If you are into cryptocurrency trading, you can use MoneyLion for investing.
You can also use MoneyLion to access automatic investment accounts, earn debit card rewards & apply for credit-builder rewards.
In short, this is a great app for online transactions and quick loans.
---
8. PayActiv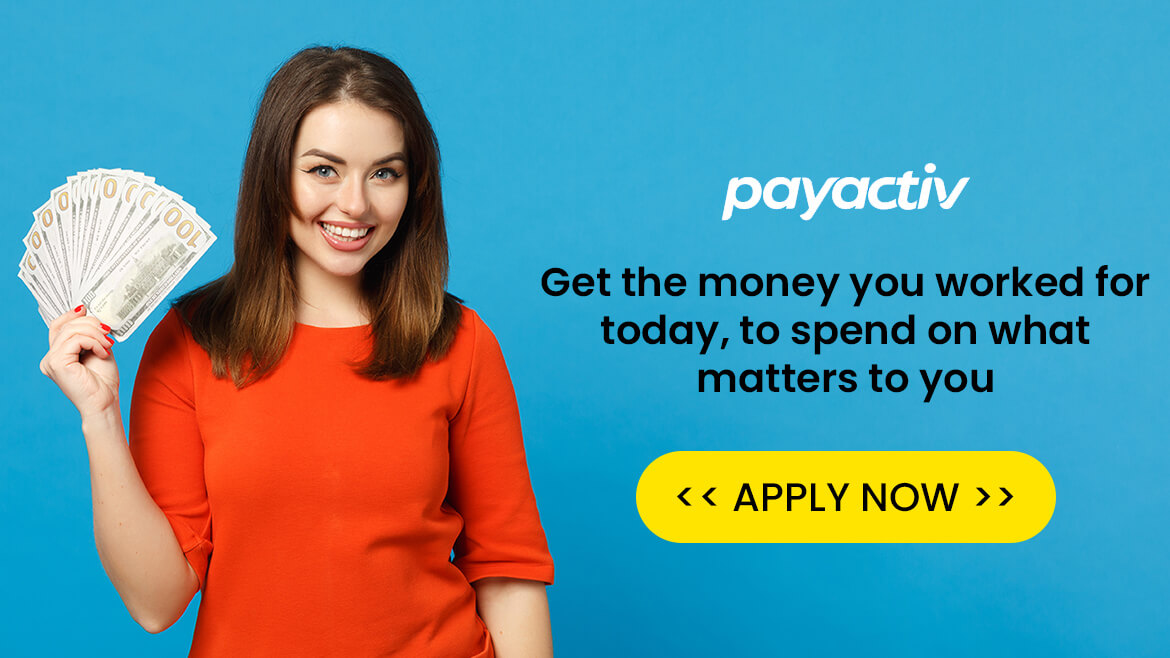 If you want an app that you can use to have early access to your paychecks, PayActiv is the one for you. This app allows you to access up to 50% of your earned wages in advance. The best part is that you can either pick up cash from Walmart, get money directly into your account or transfer it into your Amazon Cash account.
You can also view your accessible account, prescription account or saving features. On top of it, there is an option to pay all your bills online too.
---
9. SoFi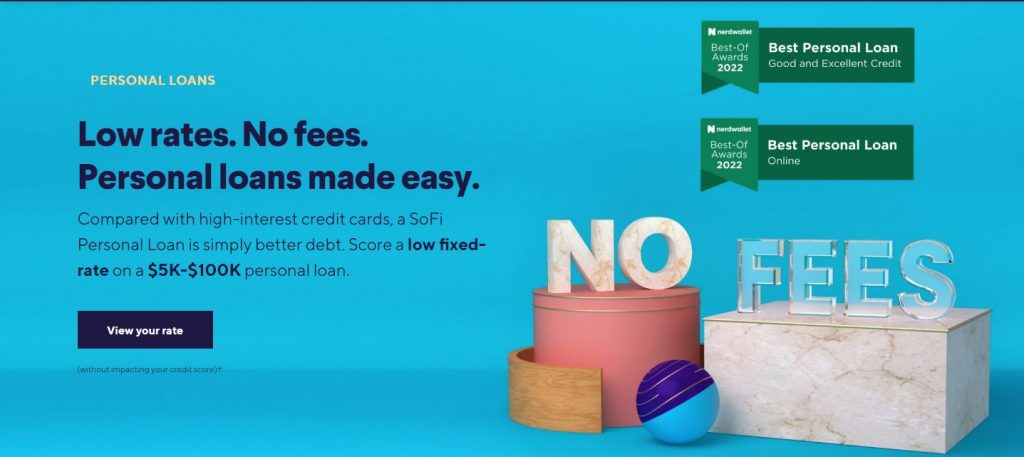 SoFi is a well-known app that offers a personal loan of upto $100,000. When you apply for a loan through SoFi, you can get access to funds quickly, in most cases, same day. The quicker your bank is, the faster you will get the amount. All you have to do is open an account with SoFi & you are good to go.
You can prepay your loans without any penalties or charges. There are no origination fees too.
Know More About Sofi App
---
10. Even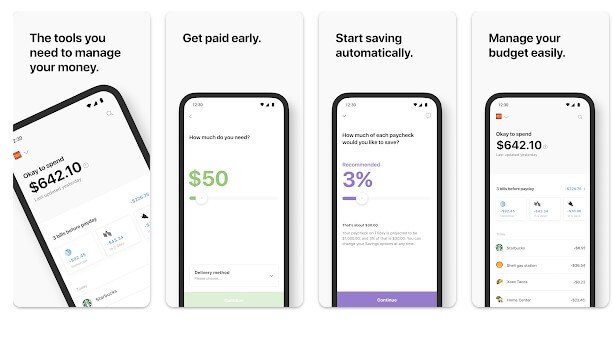 Regarding managing finance, we Americans are very poor at it! But with Even, you are all set. This app quickly offers you early access to 50% of your earned wages. The best part is that this app can be of great help in offering you an opportunity to track your expenses.
You can set up your financial goals, activate the auto transfer of a part of your earnings to the savings account & achieve your goals. With this wonderful app, you can keep a vigilant eye on your finances & can get a quick loan too.
Why choose?
Helps manage your finance
---
11. CashApp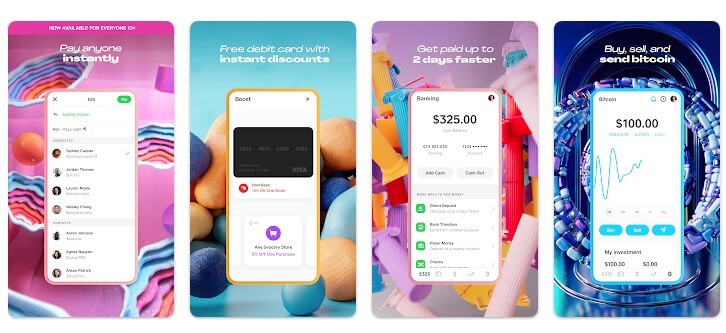 Anyone above 18 can use this app to get early access to their wages by signing into a CashApp account. This app also offers free ATM withdrawals if you earn more than $300 monthly.
Using CashApp, you can buy Bitcoins, pay family & friends & even invest in the stock market. All these transactions are free of charge.
Why choose?
Best for Peer-to-Peer payments
---
12. 1FirstCashAdvance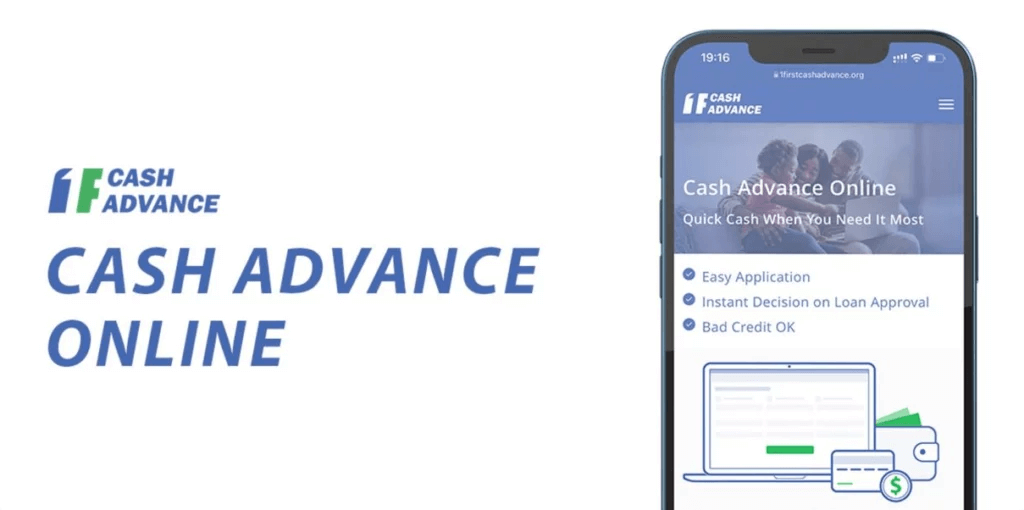 This is a great app for you if you are looking for a quick loan and do not want to get buried under paperwork. With 1FirstCashAdvance, you can get loans up to $ 5,00. With no Hard Credit Check & zero paperwork, you can get access to the loan amount almost instantly.
The best part is that you can get a loan even with bad credit. Apart from this, there are no additional fees & their customer support team is available 24/7.
Why choose?
Minimal Paperwork
---
13. Empower
If you are looking for an app that offers early access to your paycheck without any interest or late fees, Empower is the app. You can get access to up to $250 of your earned wages. But that's not all; if you opt for their Empower Card, you get 10% cash back on all the debit payments at places like gas stations, restaurants & grocery stores.
You can also withdraw money from more than 37,000 ATMs across the country using this card.
---
14. Float me:
Float me is one of the leading loan-providing applications trending in 2023. Float me offers easy cash transfers into the account with the help of the Float me application to all respected citizens of the United States. Also, the platform offers its users tools to better manage their money as well as Floats of up to $50 to aid with unforeseen needs. With no overdraft fees, get instant credit in your account with no interest and without any credit check. Float is one of the easiest and most flexible credit provider applications of 2023.
---
15. Line: Instant Cash Advance App:
Line Cash Advance is among the easiest applications to use for instant money borrowing. The services are available to all United States citizens. The line provides a $1000 Instant cash advance depending upon the credit score of the individual. Moreover, when you need to borrow money quickly to continue living, the Line app can assist. Plans begin at $1.97 per month. Obtain Money Now, Pay Later. The line application is considered the best possible source for borrowing money to pay the early bills of individuals for instance Rent. Bills, etc.
---
16. Money Loan App for Quick Cash:
Money Loan is a quick money loan application available both on the Google store and on the App store. Money loan application helps the client to get extra financial help quickly and easily. If you need money quickly, advance payday loans might be a terrific alternative. Money loan service allows you to borrow even if you do not have a good credit score and receive cash immediately, without having to wait a long time for approval. In 2023 it is considered the most trustable source to get the advance funds immediately into the account.
---
17. Prosper: Personal Loans:
Prosper personal loans Reduce your stress with low-interest online Personal Loans available through its application and website. The nature of prosper is flexible and trustable as it provides immediate funds to the client's accounts. Credit availability starts from $2,000 to $ 50,000 depending upon the credit score of the individual. Application hardly takes one business day to get the funds approved with no prepayment penalties on it, Furthermore, different loans are available through prosper, for instance, Home Improvement, Healthcare, Vehicle purchases, and many more. Prosper is the first peer-to-peer lending marketplace in the United States and one of the trending loan providers in 2023.
---
Closing Remarks
We hope this list of 10 best loan apps in 2023 will help you manage your cash crunch. These apps are extremely useful for those who might not have access to an emergency fund.
But before you choose any app to avail yourself loan, read their terms and conditions properly. Also, ensure they do not levy any hidden charges on these loans.